Residential Cleaning Service Agreement And Policy
Welcome To Queendom Cleaning
We know that working in your home is a privilege. Queendom Cleaning aims to be flexible, understanding, and accommodating, and we greatly appreciate the same from you. It is our mission to change the service industry by listening to our clients and acting on what we hear; everybody thrives in a relationship built on understanding and compromise. The policies listed below serve to protect you and your belongings, our technicians, your pets, and our relationship. When you approve your quote from us, you agree to the policies listed below.
Our minimum charge is $100 for 2 hours.
A credit card is required to secure your first booking, your card will not be charged unless payment is not received in due time. Please let us know if you do not have a credit card and we will offer some alternatives.
A 25% deposit is required for all first-time bookings and all hourly bookings. The deposit will be requested with your quote. If you need to cancel and cannot re-book at a later date, we will refund the deposit as long as a 3 business days notice is given, as per our Cancellation Policy below. If no notice (1 business day/24 hours) is given, the refund is forfeited (the spot cannot be held and we will pay the employees who were scheduled).
Single Service: 3 business days notice by phone or email. Less than 3 business days: 50% of service rate invoiced. One business day or less: 100% of service rate invoiced.
We do not accept cancellations on the weekends or before 8:00 am or after 3:00 pm. Cancellations are invoiced because we cannot fill the spot that was saved and we will still pay the employee for the time lost.
Total cancellation: two weeks notice is appreciated. Stat Holidays: We are closed and will contact you for rebooking or skipping.
We will invoice for the full amount of the service if we arrive to clean but cannot gain entry.
Payment for a completed service must be made on the same day as the service, unless otherwise agreed in writing. Any invoices overdue by 30 calendar days or more will be pursued by MetCredit – a consumer debt collection agency, or by Queendom Cleaning in Provincial Civil Court. We prefer to work together to resolve anything that would result in this process
Any cleans outside of Spruce Grove or Stony Plain are charged a small travel fee to cover the mileage to and from your home or location. This fee is $0.60 per kilometer from either our Stony Plain or our Spruce Grove office, whichever is closer to you. We also include 10 km for free! Our employees are paid for driving time and are reimbursed mileage for drives outside of Spruce and Stony.
We accept cheques, cash, e-transfers (payments@queendomcleaning.com) and credit cards. All payments are due on the same day as service completion unless otherwise agreed in writing.
For safety, please ensure all access routes are safe and clear to pass including driveways and walkways. Cancellations due to unsafe or inaccessible properties will be managed under the above Cancellations Policy.
Please help us to be consistent by committing to this day and time. We will always try but may not be able to immediately accommodate changes
We offer a 24-hour service guarantee. If you are not satisfied with your service, please notify us within 24 hours or as soon as possible so a team member can return to rectify the issue. We do not offer refunds or discounts. We strive to complete all tasks to a high standard during each service, but we recognize that our team members are human and may occasionally miss a speck or two. If this is the case, please advise us so we can coach the team member prior to your next service.
Queendom Cleaning will provide all products and tools unless otherwise requested. All of our products are non-toxic and eco-friendly professional grade commercial cleaners. For health and safety reasons, we may refuse to use certain products such as bleach. Please ensure you have a toilet brush on each floor of your house. If you would like us to use your products or tools, we will not be held responsible for equipment failures and your acceptance (signature) of the quote signifies your agreement to waive any liability to Queendom Cleaning for these instances.
Quotes are based on the normal occupancy of the home at the time. If the number of human or animal occupants increases, the quote may be adjusted. If an occupant is sleeping in a bedroom while the service is in progress, our team will not enter the room and no discount will be applied to the invoice due to the skipped room. We do not apply discounts for removing rooms from the service when we arrive to clean, your time slot requires full payment of the applicable rate used to hold the spot.
Preparing for your Service
There is not a ton you need to do before we come. The whole point is for you to be able to take a break! There are a couple of suggestions we have so you can make the most out of our service:
We do not quote for a lot of toy pick up, so we don't add time for major toy pick up. If this is something you would love, just let us know so we can add more time and quote you for it. Otherwise, your cleaner may just need to prioritize and work around a big toy area. If you are not sure what we mean, just ask! A few toys are not a big deal.

If you thought of something last minute that you would like your cleaner to know, you can leave a note 🙂

Make sure your locks are working and if you have changed our code, let us know!

Please make sure we can safely get to your door (shoveling or clearing the driveway in rural areas).

Make a note of anything you notice from last time and feel free to discuss it with your cleaner if you wish.
The more easily accessible space and surfaces we have to clean, the more detailed we can be! Whatever the case is, we will always do our best.
Any obvious bodily fluids etc. (both animal and human) will be strictly avoided. Locations with pest infestations, including mice, will be vacated immediately. This also includes excessive animal feces or urine. If unsanitary conditions or items are encountered, we reserve the right to immediately vacate the premises and will invoice accordingly.
Lifting, Climbing, And Ladders
Some activities may require a second person or management approval. A single cleaner cannot clean beyond arms reach on a one-step stool. If a team is present and a small step-ladder is provided, the ladder may be used. We do not clean outside. We do not push, pull, or lift heavy items or furniture at all. If you request furniture to be moved that cannot be lifted by one person, we will not be held liable for any damage caused by pushing or pulling furniture (eg. scratching floors). We recommend protecting the floor by using felt pads or similar, as you see fit.
We do not clean television screens (we dust them and wipe the frames).
You must provide permission to move large furniture in writing and release us from any liability related to damages that could be caused by dragging heavy furniture. If you would like large/heavy furniture cleaned behind, please move the unit for our technicians. This includes stoves and fridges – they will only be moved if deemed safe to do so (we do not want to scratch the floor).
We love them! If you feel better having your pet secured during your service, please let us know or have them ready for us. We cannot accept any responsibility for any incidents arising while we are in the home related to your pet. Our technicians may not let your pet outside.
Please secure or safely stow precious items or valuables prior to your service. This will offer you peace of mind and eliminate potential accidents. Loose change on the floor may disappear in a vacuum, and small jewelry should be stored away from dusted or wiped areas so we can efficiently clean the area without fear of knocking something down a vent!
Clients are welcome to leave cash tips and gifts for cleaners if desired. It is very much appreciated, but absolutely not expected or required. In the case of tips, cash is best. Some clients have e-transferred the cleaner directly as well. It is best not to include any tips with your payment (e-transfer or credit card) because the employee will receive that as taxable income. Either way, our employees always receive any tips that are paid with invoices on their pay cheque!
Photos for Marketing Purposes
From time to time, our team members make videos or take photos in the homes we clean. We will never take a photo of something personal or sensitive. The photos we take are used to showcase our work and will be posted on all social media channels. If you do not want photos or videos taken in your home, please let us know and we will honour your request.
Standard Flat-Rate Cleaning Exclusions And Limitations
Flat rate services are based on the assumption that the occupants (human and animal) and use of the home does not change. We still set a time limit for our technicians for this type of service. If we find we require more time than originally anticipated, we will update your rate so we can ensure we have the time to reach our standards of cleaning. All services are charged at a flat rate unless you have requested hourly cleaning and provided a priority list or have indicated that we may clean for as long as it takes.
If we have not cleaned your location for longer than two months, your next service will be charged by the hour so we can spend the time needed to do a good job.
Hourly Cleaning Exclusions And Limitations
Our hourly cleaning rate is $50/hour per cleaner (2 cleaners is $100 per hour) as of July 19th, 2021. Flat rates for routine cleaning (on-going services such as monthly and bi-weekly) are scheduled at a rate of $50/hour, though occasionally a flat rate cleaning service may take more or less time than regularly scheduled. We do not adjust rates if this is caused by the speed of the assigned employee.
Initial, move in, move out, deep cleans, etc., are all estimated and charged by the hour. You will only pay for the time we clean.
Hourly cleaning is booked per cleaner plus GST and our hourly rate is subject to change at any time. If it changes, current bookings will not change. An hourly cleaning estimate is an estimate only. If you would like to set a priority list we can do that, and our team will clean those areas first and move on to other tasks after they are finished, but will only stay until your time limit is reached. Otherwise, our team will clean until the required tasks are complete, regardless of the time booked and of the estimated time. We are usually pretty close in our estimates, but when we get down to the deep corners we may find we have underestimated. Our team will attempt to notify you if this is the case.
We are happy to accommodate limited time arrangements, but must stress that we recommend allowing us to quote you for the full clean. We do not want you to be disappointed if you have expectations beyond what we can complete in your specified amount of time. This is why it is our policy that we do not guarantee the completion of any or all tasks requested if we are operating on a restricted amount of time.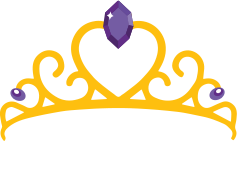 Ready To Join The Queendom Family?
Queendom Cleaning Ltd. is based in Spruce Grove, Alberta. We work locally and provide jobs to people that are our neighbors, and yours, in an effort to invest in our community. We make earth, health, and safety conscious decisions in order to provide an ideal service to you and your family.
We serve Edmonton, Stony Plain, Spruce Grove, Seba Beach, Onoway, Calahoo, Parkland County and surrounding areas.