Commercial and Janitorial Cleaning
A reliable and consistent cleaning service is essential to a pleasant and productive work space.
We believe that a great relationship is based on communication and acting on what we hear. That is why, we aim to keep an open line of communication with our clients to ensure total satisfaction. 
Our long term employees take ownership of their service locations. They enjoy getting to know the people and space in order to provide the best service possible.
In most cases, we provide all of the necessary cleaning tools and products for our cleaning needs. Also, we offer day time, evening, and weekend commercial services.
What is included in the cleaning?
Spot Cleaning Walls
Spot Cleaning Doors-And Wiping Handles
Dusting Or Wiping Baseboards
Cleaning Interior Glass And Sills
Wiping Desks And Chairs
Collecting Garbage
Cleaning Kitchenettes
Dusting Or Wiping All Surfaces (Shelving, Filing Cabinets, Etc.)
Dusting/Wiping Decor And Blinds As Needed
Dusting Electronics Where Safe To Do So
Sweeping, Vacuuming, And Mopping Floors And Mats
Cleaning Washrooms (Polish Sink And Mirror, Clean Toilets Completely And Hand Wash Floors Around Them, Doors, Walls, Counters, All Dispensers, Etc.
Frequently Asked Questions
Call or text us anytime to get the answers you need or say hello on Facebook.
Info@QueendomCleaning.com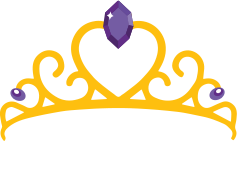 Ready To Join The Queendom Family?
Queendom Cleaning Ltd. is based in Spruce Grove, Alberta. We work locally and provide jobs to people that are our neighbors, and yours, in an effort to invest in our community. We make earth, health, and safety conscious decisions in order to provide an ideal service to you and your family.
We serve Edmonton, Stony Plain, Spruce Grove, Seba Beach, Onoway, Calahoo, Parkland County and surrounding areas.