The truth behind these 4 myths about cleaning services.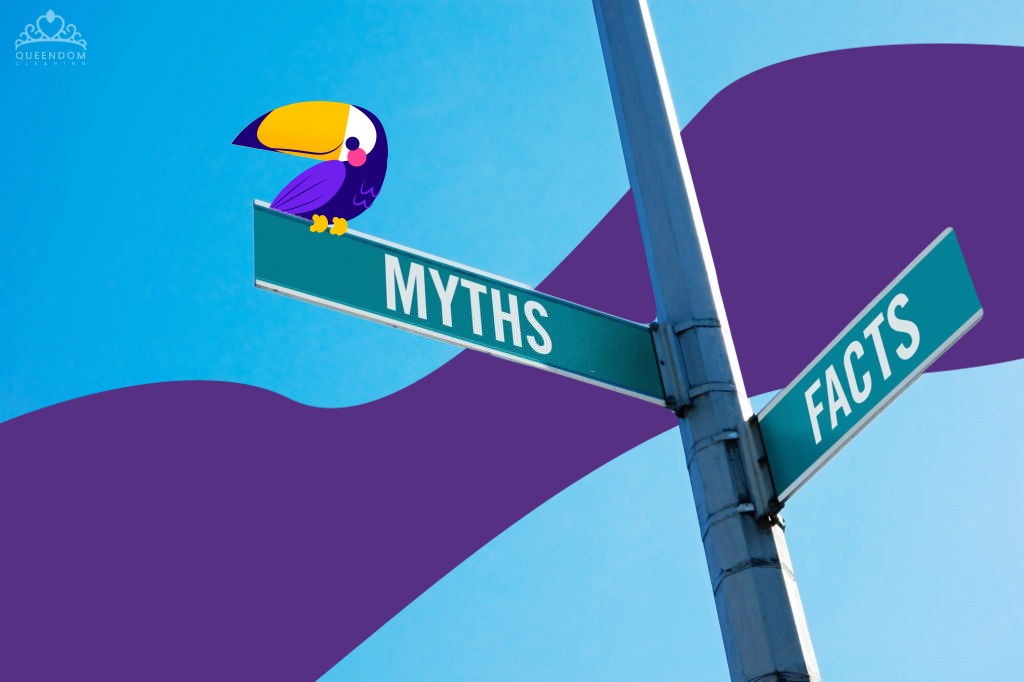 We end up spending our whole lives without trying out certain things because of the myths surrounding them. And the eureka moment we have when we do finally try them always comes hand in hand with the extremely sad realization of how easy our lives could have been had we done this earlier.
So, I thought I'd save you from at least one such sad realization by clearing out the common myths regarding professional cleaning companies.
Myth # 1: Hiring cleaning companies means theft
This is perhaps the most common concern, and I won't disagree that it is potentially a valid one. However, nowadays companies have a variety of ways to protect their clients from such mishaps.
For example, Queendom Cleaning carries a $2M Liability Insurance coupled with Fidelity Bond through RSA Insurance. We hire our bonded cleaning technicians after thorough background checks and send them to you after spending 2-3 weeks with them to be completely sure that they can be a part of our and your family!
Myth # 2: Cleaning companies are crazy expensive
I don't really get how this has become a myth but it has. So let me just tell you clear-cut that cleaning companies are NOT as expensive as you think they are. You can get a quote for your exact needs by filling a quick form on our website, but here's what you should understand.
We bring our own supplies so you don't have to shop for them and that reduces the budget from your groceries for the whole year. Moreover, hiring a cleaning company saves you time and energy that you can spend on way more fruitful tasks. Read: How outsourcing your chores makes you a happier human being.
Myth # 3: House cleaning services are time-consuming
Another misconception is that house cleaning services take up a lot of time and require you to take time out to monitor them. While you can choose to do that, it's not mandatory. We can clean with or without your presence, and can also enter with a key or through a back door, etc.
Hell, we'll even pull a Santa and come through the damn chimney without the kids knowing if that's what you want, only the chimney will be freaking sparkling clean the next day!
Myth # 4: Cleaners just spread the dirt around
Sigh. We make sure that our brooms, dusters, mop heads, etc are all fresh and clean. We bring at least 25 sanitized microfiber cloths to each home, and make sure to sanitize our tools between homes to ensure a germ-free service!
To put it in a nutshell, we treat your home the same way we treat ours!
Happy cleaning,
Jen