Make your Thanksgiving cleanup easier 6 tips to speed up a Thanksgiving cleanup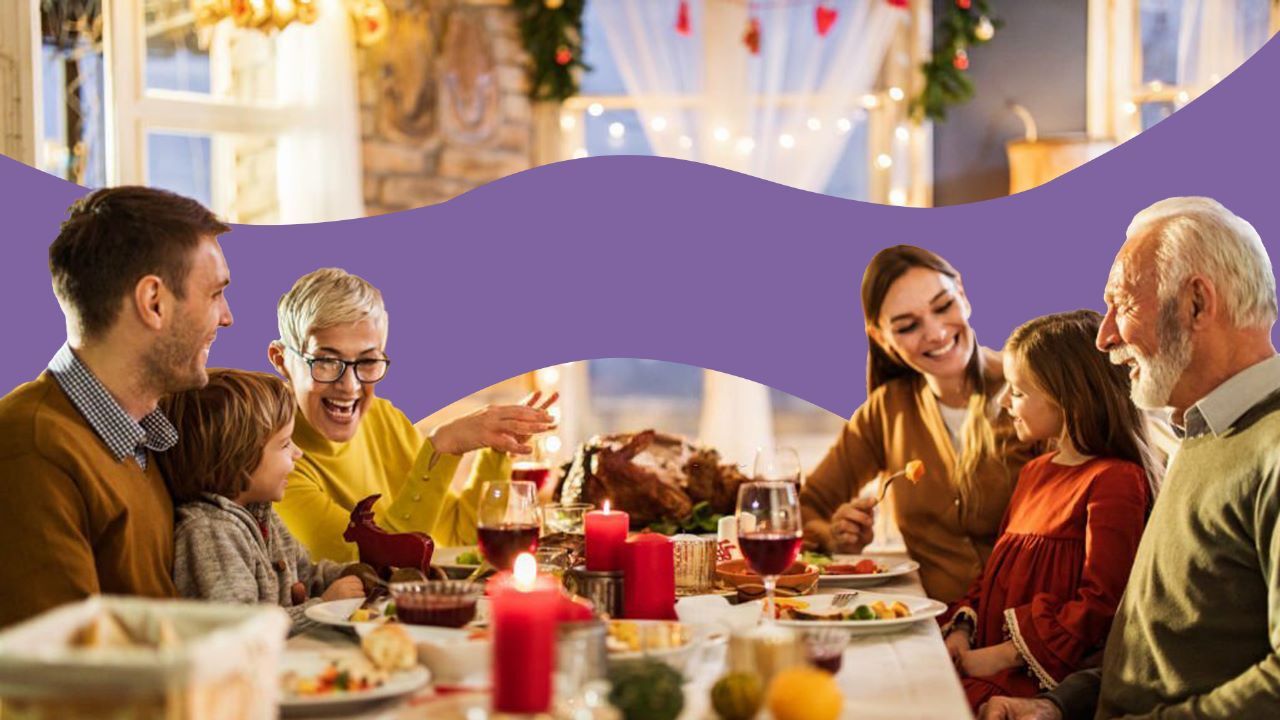 An endless sleep cycle is all we crave after hosting a Thanksgiving dinner. Yet the thought of going straight into a cozy bed to swim in a million pillows is instantly replaced with the nightmare of a stack of millions of dirty dishes. Thankfully, Thanksgiving (pun intended) cleanup won't end up being a traumatic warfare between relaxation and clinking glasses, follow our 6 tips to speed up the entire process and make Thanksgiving cleanup easier. Read along!
1- Get all hands on deck:
Don't shy away from asking your guests to assist you in the cleanup. Assign small tasks to guests based on their age, pump up the music and make cleanup a fun activity.
2- Potlucks will become your lifesaver:
Follow the Thanksgiving tradition of a potluck where all the guests bring dishes to share. This will save you time cleaning and allow guests to take the leftovers in their own dishes.
The most simple and important tip is to plan all your meals and cleaning in advance. Pre-line your sheets with parchment paper or foil, have side dishes prepared a day before, and empty out your fridge 3-4 days before to have ample storage space.
4- Create a soaking station:
Fill your pots with water once they're empty and the food has been transferred to the platter. Create a separate soaking station in a corner so that it doesn't hamper other tasks. These pots can be washed the next morning as the water will allow the grease to easily come off with time.
5- Say no to pre-rinsing:
Rinsing the dishes before sticking them in the dishwasher increases the cleanup time unnecessarily. Have one volunteer scrape off all the remaining food from the dishes and then you can stick the dishes into the dishwasher. If you are handwashing, break the process into scraping, washing, and drying. Make sure to have volunteers to help.
Wine stains need to be treated immediately using a mixture of 3 parts hydrogen peroxide and 1 part dishwashing liquid. For other stains, run the linens under water to reduce the stain. The linens can then be tossed in the washing machine the next day.
There is always room for human error and mishaps to make your cleanup difficult. Don't fret, follow these tips and they will make the entire process much more smooth. Pro tip: A cleanup and good music will make the job easier!
Happy Thanksgiving!
Here at Queendom, it's valuable for you to hire us because we believe in treating houses like homes. Our aim is to facilitate individuals in better living and allowing them to trust us to take care of the molds and the grime.