It's time to Spring-ready your home!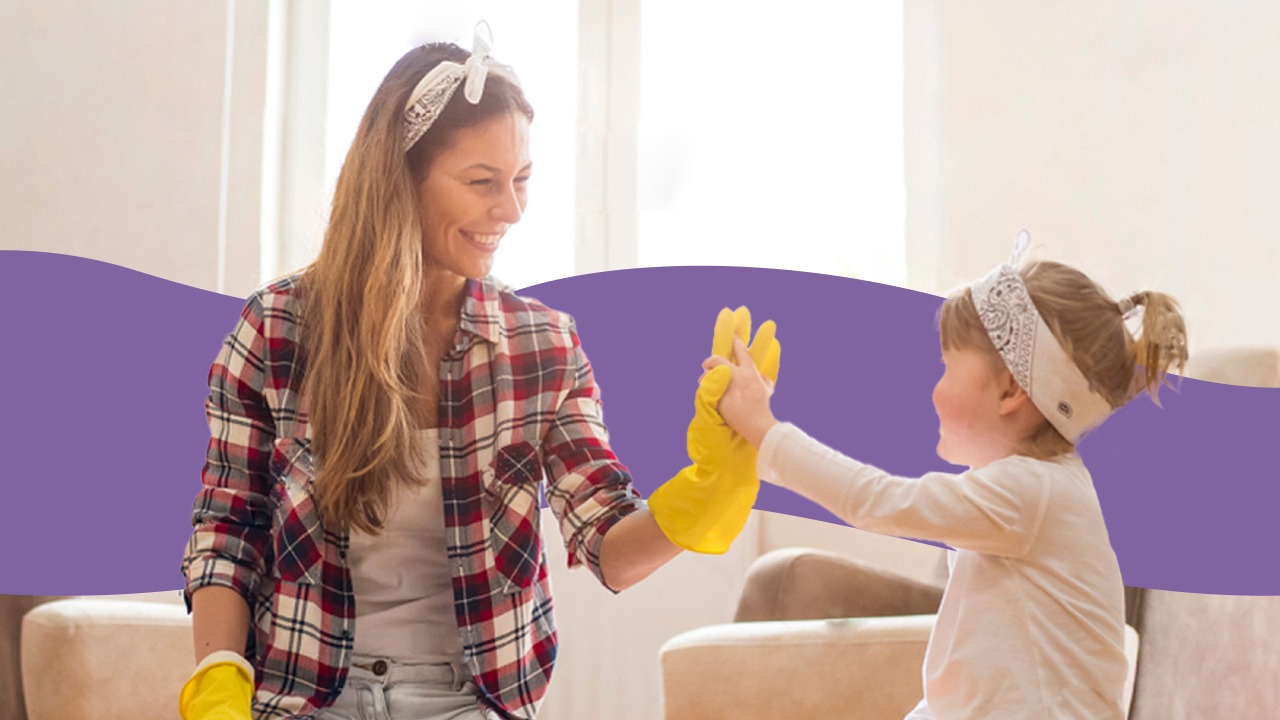 FINALLY, spring is here! The fresh breath of green and clean air under the bright and pleasant sun while you sip on fruit punch at a pool party in your backyard, sounds nothing less than a dream after these long winters right? Better to not forget, every new season brings a long list of cleaning chores so gear up superwomen, it's time to get your house Spring-ready!
1- Let's purify the indoor air!
The first step is to clear all air vents in your house which have been closed throughout the winter and are clogged up. These air vents, kitchen exhausts, and bathroom vents can easily be missed while cleaning but can accumulate dust, mold, and other alien-like unhygienic particles science probably hasn't even come across yet (yikes). Replace or wash all HVAC filters and welcome clean air in your home.
2- Decluttering solves everything
Now that you have spent the winters wearing classy outfits and disapproving many clothing pieces, it's time to follow the usual drill of creating three divisions; Keep, Donate, Waste. From clothes, shoes, accessories to blankets, throws, warmers, declutter ALL of it. You will not only perform half of the spring cleaning, but will also welcome spring with a peaceful mind, and a decluttered heart. Cleaning is therapeutic after all!
3- Let's dust it all off!
Along with air vents, there are many places you're probably forgetting to clean. Dust off your fans, light bulbs and blinds so they're squeaky clean for the spring. Imagine turning the dusty fan on and having everyone sneeze their hearts out, which is why you might want to keep this on top of your to-do list.
4- Deep cleaning everyone's favourite place; the bathroom!
Use a rust or stain remover to clean the sink, taps, bathtub and toilet. Clean the bathroom exhaust fan as stated above. Place an odour filter inside the toilet, scrub the tiles and the mirror and finally get rid of all spider webs hanging from the ceiling.
Motivate everyone towards family cleaning!
You can turn your Spring cleaning into a cleaning mission with multiple games and incentives involved which will, in turn, induce a sense of responsibility in your kids. Involving family can also help in changing up your space outlook to get a more spring vibe. Play with pastel colors, funky and floral prints, place more plants, and Voila!
So are you ready for Spring because we sure are! Follow our simple guide to spring cleaning and remember, when cleaning gets too much you can always rely on us to be your cleaning guardian angels!