Get a pinterest-ready bathroom in less than 15 mins!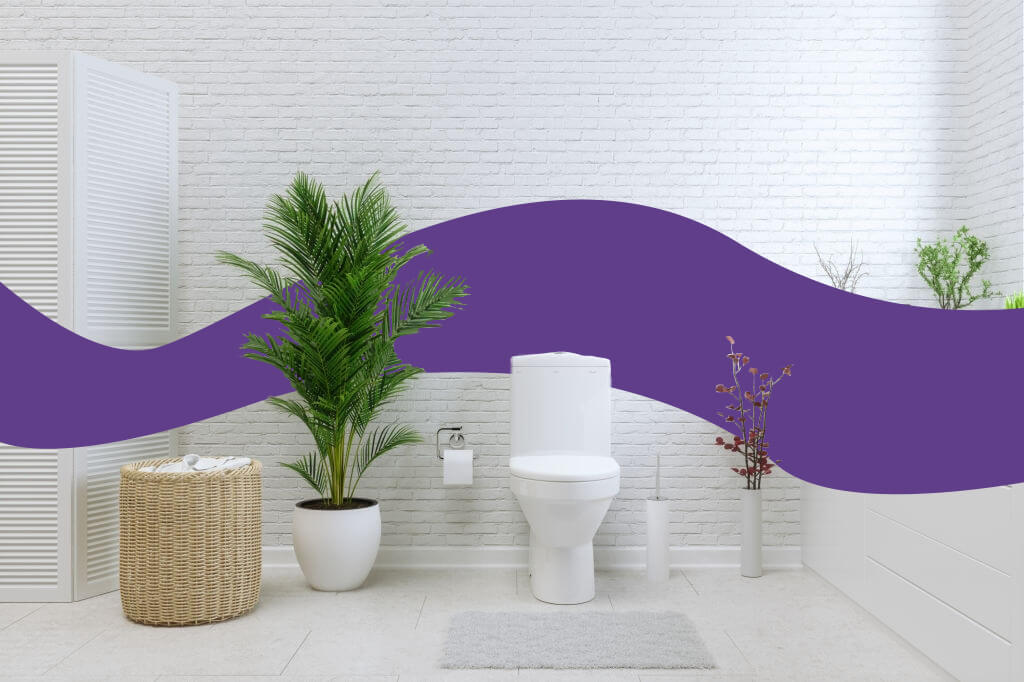 Bathrooms can get unclean, smelly and a mess hoarder like THAT chair in your bedroom. And who even likes bathroom cleaning anyway?
To make your life easier, and to also make your bathroom get that Pinterest looks, we've listed 5 tips for cleaning your bathroom in less than 15 minutes. So be it your desire to have a clean, fresh-smelling bathroom every day or a life-hack for when that judgmental Judy is coming over, we have got you covered.
1- Pre-battle preparation:
The first step is to gather all the required cleaning supplies in one basket to save yourself time. The required supplies include a bathroom cleaner (duh), sponge, glass cleaner, toilet brush, trash bags, and your favorite air freshener.
2- Dirty clothes make a huge difference:
Pick up all your dirty clothes that need to be washed, and put them all in your laundry basket. We can dedicate our Sundays to happily doing the laundry but during bathroom cleaning, the objective is to empty the bathroom and make it look less like a laundry room.
3- De-trash the bathroom:
Empty shampoo bottles, those broken slimy soap pieces that mirror your emotional state (jk haha), your bullied dying toothpaste, stuck hairballs, take it ALL out in a trash bag!! The above steps will hardly take 5-7 minutes but will have a major impact on the outlook of your bathroom.
Let's start scrubbing, shall we?
Put a required amount of toilet cleaner in your toilet and let it sit for a few minutes.
While it sits, rinse your bathtub and the entire bathroom with water. 
Spray the glass cleaner on your mirror and shelf, use a sponge to scrub. 
Scrub the wash basin along with the outsides of your toilet using the bathroom cleaner. 
Now, go back to your toilet and use a toilet brush to scrub the insides and then flush it. 
Rinse the entire bathroom one last time and then wipe it. Turn your exhaust fan so the bathroom dries and it will save time as well. Lastly, top it all off by spraying your favorite lavender air freshener and Voila! With minimal effort, you'll have a Pinterest-ready, Judy-ready, anything-and-everything-ready bathroom in no time!