Commercial and Janitorial Cleaning
You've got a problem. Your business needs a consistent cleaning service to provide a clean, pleasant, and productive workspace to your employees.
The good news? Queendom solves your problem. We offer the best janitorial services in Spruce Grove, Stony Plain, Parkland County, Onoway, and Acheson.
We are as available as the phone in your pocket. Businesses like you hire us during the day, in the evening and even on the weekends. The products that we use keep the environment safe as they are non-toxic and eco-friendly commercial-grade solutions.
Our cleaners bring fresh, sanitized mop heads and cloths to every location, and we change them frequently as we go so we do not cross-contaminate your space.
Every day, we provide janitorial services to offices, shops, retail spaces, condo buildings, and event halls just like yours. So take out that phone from your pocket and dial 780 819 0118 to get a professional cleaner to assist you on-site.
"I run a home-based business and hired this company to clean my office and personal residence. They come in bi-weekly and do a fabulous job. They have allowed me to free up the time I previously spent on cleaning so that I can focus where I need to, on my business and my family".
Stephanie Mitty, Spruce Grove.
Spot Cleaning Walls
Spot Cleaning Doors-And Wiping Handles
Dusting Or Wiping Baseboards
Cleaning Interior Glass And Sills
Wiping Desks And Chairs
Collecting Garbage
Cleaning Kitchenettes
Dusting Or Wiping All Surfaces (Shelving, Filing Cabinets, Etc.)
Dusting/Wiping Decor And Blinds As Needed
Dusting Electronics Where Safe To Do So
Sweeping, Vacuuming, And Mopping Floors And Mats
Cleaning Washrooms (Polish Sink And Mirror, Clean Toilets Completely And Hand Wash Floors Around Them, Doors, Walls, Counters, All Dispensers, Etc.)
Frequently Asked Questions
Call or text us anytime to get the answers you need or say hello on Facebook.
Info@QueendomCleaning.com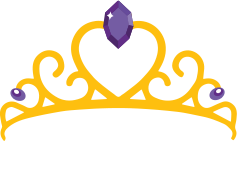 Ready To Join The Queendom Family?
Queendom Cleaning Ltd. is based in Spruce Grove, Alberta. We work locally and provide jobs to people that are our neighbors, and yours, in an effort to invest in our community. We make earth, health, and safety conscious decisions in order to provide an ideal service to you and your family.
We serve Edmonton, Stony Plain, Spruce Grove, Seba Beach, Onoway, Calahoo, Parkland County and surrounding areas.